CState "top chefs" are winners in local competition
Two Cincinnati State faculty members took top honors in a friendly competition that was part of a fundraising event for Baker Hunt Art and Cultural Center, a Covington, Kentucky, nonprofit organization focused on art education and cultural development of the community.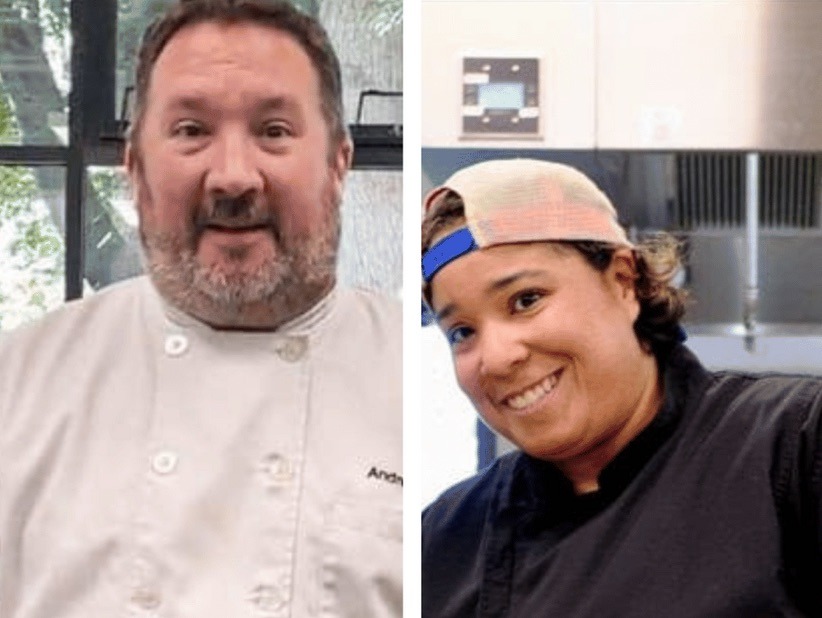 For the "Twilight in the Gardens" fundraiser on September 17, seven chefs who teach classes at Baker Hunt prepared signature dishes, and event attendees voted on their favorites.
First prize went to Midwest Culinary Institute adjunct instructor Chef Andrew Vogel, who offered a shrimp Banh Mi sandwich that balanced sweet, savory, fresh, and pickled items.
Second prize was taken by Chef Candice "CJ" Jones, Program Chair for Dietetic Technology and Pre-Nutrition Science. The winning dish was a Louisiana-inspired chicken and andouille gumbo, garnished with rice, chives, parsley and fried okra.
You can learn more about the chefs and their winning recipes in this article published by LINK Northern Kentucky.