You could be a "quiz master" for high school academic league competition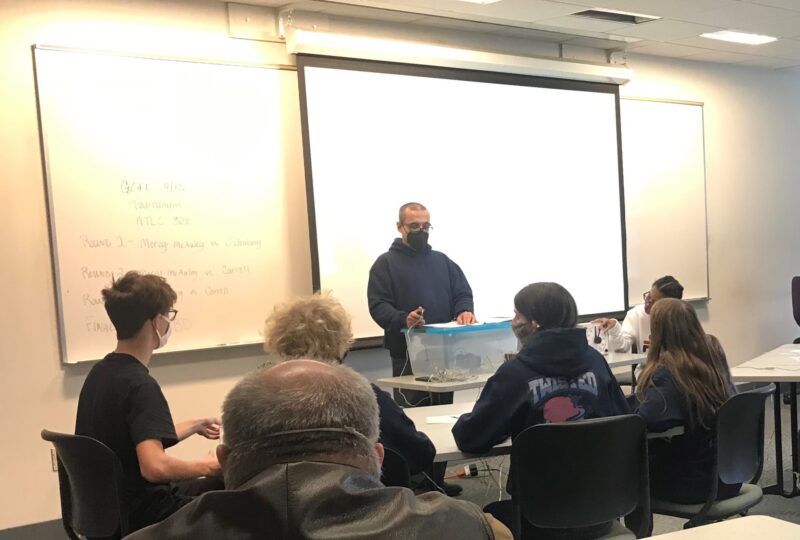 Cincinnati State has a long-standing tradition of serving as the site for academic "quiz bowl" competitions among students from area public and private high schools.
Faculty and staff members are needed to serve as quiz question readers for the 2022-23 season of competition for the Greater Cincinnati Academic League (GCAL) and the Cincinnati Academic League (CAL).
The Fall competition season begins the week of October 24 and ends the week of December 6, with no matches during Thanksgiving week.
Matches are Mondays from 4 to 6 p.m. (CAL) and Tuesdays from 4 to 6 p.m. (GCAL).

Readers can choose to help on one or two days of the weekly competitions, as you prefer.
Readers do NOT need to commit for all weeks of the season– if you can help with a few of the matches, your assistance is appreciated.

The Spring competition season (also Mondays and Tuesdays from 4-6 p.m.) begins January 17 and ends the week of February 6,
No academic league experience is needed! Training in the art of reading quiz questions will be provided (but training does not guarantee you'll be able to emulate well-known quiz questions readers like Mayim Bialik or Ken Jennings).
If you can help with Academic League this year, please contact league directors Mark Tiemeier (mark.tiemeier@cincinnatistate.edu) or Milene Donlin (milene.donlin@cincinnatistate.edu).