Fall parking updates: students & employees can get your Prox Card now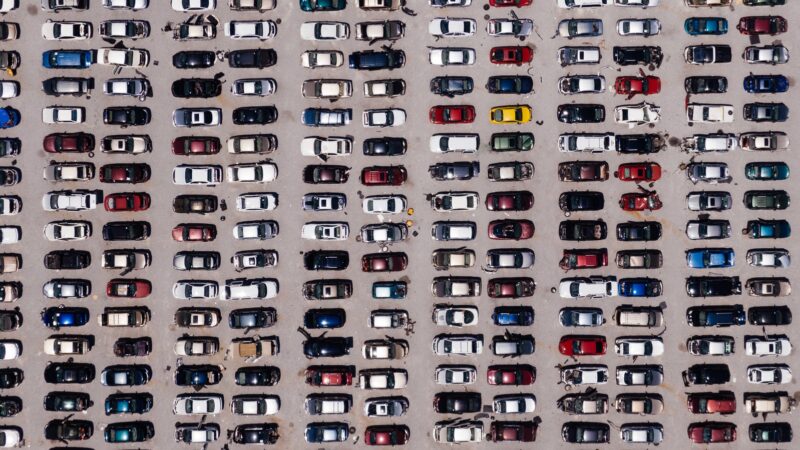 As previously announced, starting in Fall Semester parking fees will resume for students using Clifton Campus garages (Central Parkway Garage and Ludlow Garage) or parking in the lower-level (Lot C) areas.
Gates will be back in place starting September 1, so faculty and staff members will need to use a parking access card (Prox Card) to enter garages and lots (including Lots A, C, and D).
Parking services on Clifton Campus are managed by LAZ Parking. Questions about parking can be directed to Customer Service Representative Emily Wilburn, who is available at the Parking Services window (ATLC 204A, near the Student Activities Office) daily from 7 a.m. to 4 p.m. and by phone at (513) 596-5860.
On August 29 through August 31, gates will be open and parking will be free, to provide students with a three-day grace period to obtain their cards.
LAZ employees (including Parking Manager Jake Moore and Service Rep Emily Wilburn) will be on site outside the Welcome Center (ATLC ground floor) to assist students during the first week of classes.
LAZ employees also will be on site during the first week of classes to observe traffic flow, test equipment, and provide assistance before the gates become fully operational on September 1.
Student Parking
Parking fees for students are $75 per semester or $5 per day (same fees as in 2019)
Students can now purchase parking access for the semester by logging in to MyServices for Students.

A student's Prox Card is activated 2 hours after the purchase transaction is completed.
Students can pick up their Prox Card at the Parking Services window, ATLC 204A, daily from 7 a.m. to 4 p.m.

Information about parking is being distributed to Fall students through a variety of College communications.
Employee Parking
Parking is free for College employees, but a Prox Card is required for access to garages and gated lots. Employees also need to display a numbered parking hang-tag (parking permit) on your vehicle's rear-view mirror.
Campus Police and LAZ hope that employees who need Prox Cards will obtain one before the semester starts, so more students can be assisted during the opening days of the semester.
If you have your Prox Card (white plastic, about the size of a credit card, but thicker), you can test it— even if gates aren't yet in place. Hold your card up to the sensor at the entrance to a gated lot. The screen should show the message "please drive ahead."
If your Prox Card doesn't work or if you don't have a Prox Card, go to the Parking Services window (ATLC 204A).

Bring your non-working Prox Card if you have one, and bring your Surge Card.

If you don't have a Surge Card, go into the Student Activities Office (ATLC 204) to get a card. You'll need your College ID number. (It's the Employee Number on your "pay stub," available in MyServices for Employees under "Pay Advices")

You can also request a Surge Card online– log in to Blackboard/MyServices and look for the eForm "A Surge Card Request and Photo Submission."
To get your parking hang-tag (new or replacement), go to the Campus Police Office in Main 147, and ring the doorbell for service. You'll need to provide your name, department, contact phone number, and your supervisor's name. The information is used in special circumstances (for instance, if a car must be moved).
If you have questions about obtaining your hang-tag you can contact Campus Police at (513) 569-5860 or parking@cincinnatistate.edu.
Processes for divisions/departments to obtain parking vouchers for College guests are still being finalized.