TRIO students celebrated graduation and scholarship award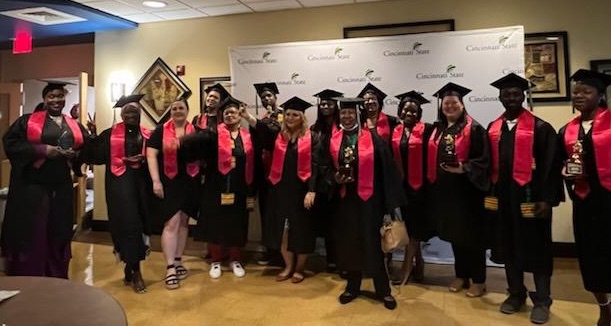 Cincinnati State's TRIO programs– Student Support Services (SSS) and Upward Bound (UB) recognized their graduates from Cincinnati State and Mount Healthy High School with celebrations at The Summit Restaurant.
The federally-funded TRIO Programs were created to assist high school and college students in achieving their high school diploma or completing their college degree. 
On May 4, Student Support Services held a graduation celebration (photo above) honoring the students completing their Cincinnati State associate's degree.
Each graduate chose a teacher to honor who made a significant impact while helping the student achieve their goals.
TRIO SSS also commemorated the success of the graduates, who overcame challenges to complete their education. 
Some of the graduates plan to join the workforce while others will continue their education in pursuit of a bachelor's degree.
On May 5, Cincinnati State Upward Bound held a celebration (photo below) for students graduating from Mount Healthy Jr/Sr High School. The graduates and their family members enjoyed food and fun while recognizing their accomplishments, and preparing to continue their education in fall as college students.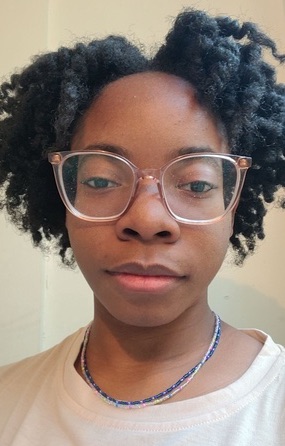 For the fourth year in a row, a Cincinnati State Upward Bound student has received a regional TRIO scholarship: Ariana Meatchem was selected for the Educational Opportunity Association (EOA) Board of Directors Award.
In addition to graduating from Mt. Healthy HS, Ariana also earned a Cincinnati State Associate of Arts degree as a College Credit Plus student.
Ariana will attend Berea College in fall.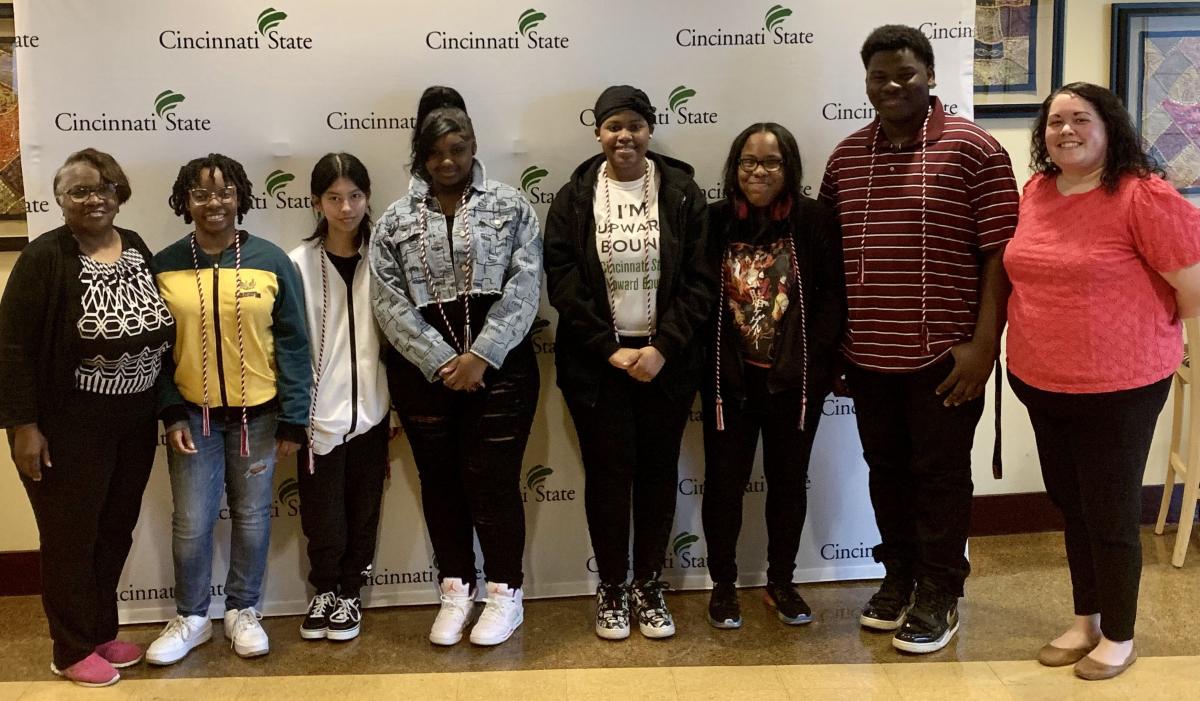 (Reporting and photos provided by Shelia Bratcher and Allyson Knue)