It's Medical Ultrasound Awareness Month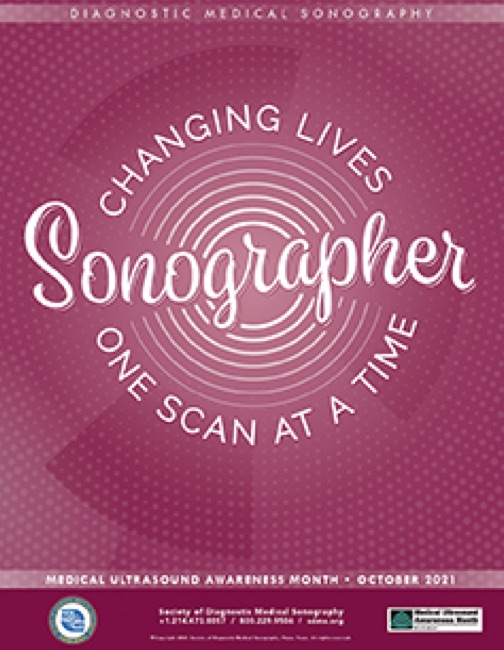 Cincinnati State's Diagnostic Medical Sonography (DMS) program invites the College community to join the celebration of Medical Ultrasound Awareness Month 2021.
The purpose of the annual October event is to create awareness of the role diagnostic medical sonographers play in the medical community and to educate the public about medical ultrasound and its many uses in healthcare. 
The skill and eyes of diagnostic medical sonographers capture life-changing images for patients and provide an essential link in their health journey. 
DMS Professor Jackie Turner said DMS students usually celebrate with a social event, but pandemic operations may postpone this year's gathering.
As an alternative, Jackie and the DMS students ask you to watch, learn, and enjoy this video showcase on sonography and the important contributions of diagnostic medical sonographers.